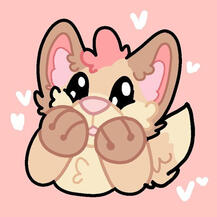 slimybagelbites
✦ Digital artist | self-proclaimed Cowboy | He/him ✦
- Icon by SkyjumperDraws on DeviantArt -
✦ About ✦
Howdy, I'm Slimy! I'm just a dumb cowboy looking to make some art. I love to design characters and I am constantly doodling. I'm always looking for ways to improve my art and challenge myself. I also love to create and develop characters!
I enjoy messing around with computers, and would love to pursue game design one day. I am also interested in science, space, and chemistry.

Thanks for checking out my art! Enjoy your stay!

✦ Socials: ✦
TH: slimybagelbites | DA: slimybagelbites | Pinterest: slimybagelbites | Discord: slimybagelbites#3607
✦ Commissions ✦
Commissions are currently OPEN.
Customs are currently OPEN.

I take commissions for DA points and USD via DeviantArt commission widgets. Occasionally, I will also accept other forms of currency, such as gift cards or vouchers.
Please read through my TOS before commissioning me. To commission me, please contact me on Discord, Toyhouse, or DeviantArt.
Click here to view my current art queue.
✦ Prices ✦
Currently, I offer commissions for DA points and USD (via DA commission widgets). Sometimes, I'll open commissions for other forms of currency as well (gift cards, vouchers, etc.)
Looking for a specific way to pay? Please ask first! I'm happy to accept questions.
Please read through my TOS before commissioning me.

Because I accept payment through commission widgets and withdraw all profits as DA points,
I use the standard 80 pts = $1 USD conversion rate. For vouchers, I use 100 pts = $1 USD.

Commissions are currently OPEN.
Customs are currently OPEN.
✦ Headshots | 500 pts/$6.25 ✦
Headshots will be drawings of characters from the head to the top of the neck.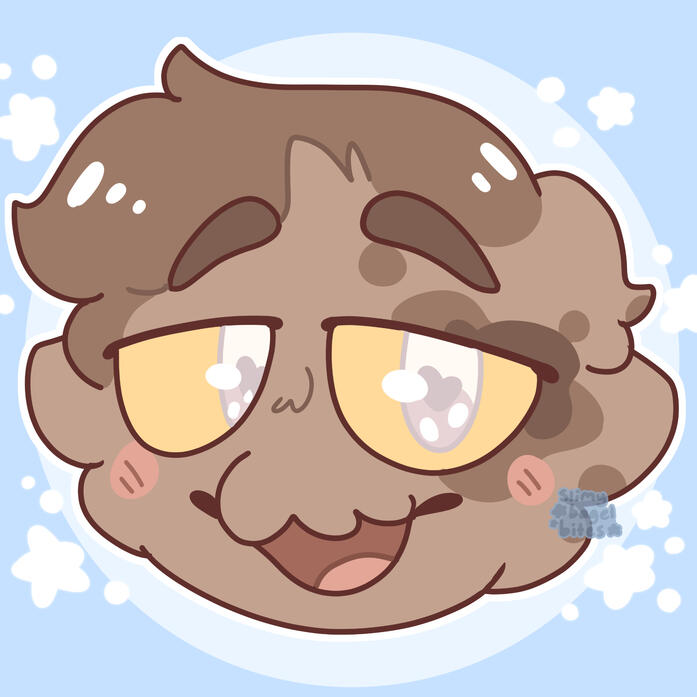 ✦ Busts | 600 pts/$7.50 ✦
Busts will be drawings of characters from the head to the shoulders.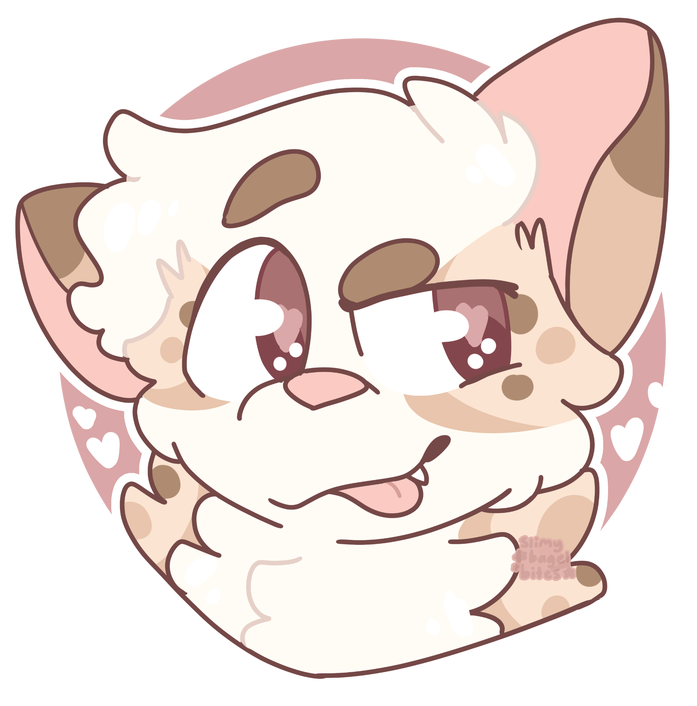 ✦ Halfbodies | 800 pts/$10 ✦
Halfbodies will be drawings of characters from the head to the waist.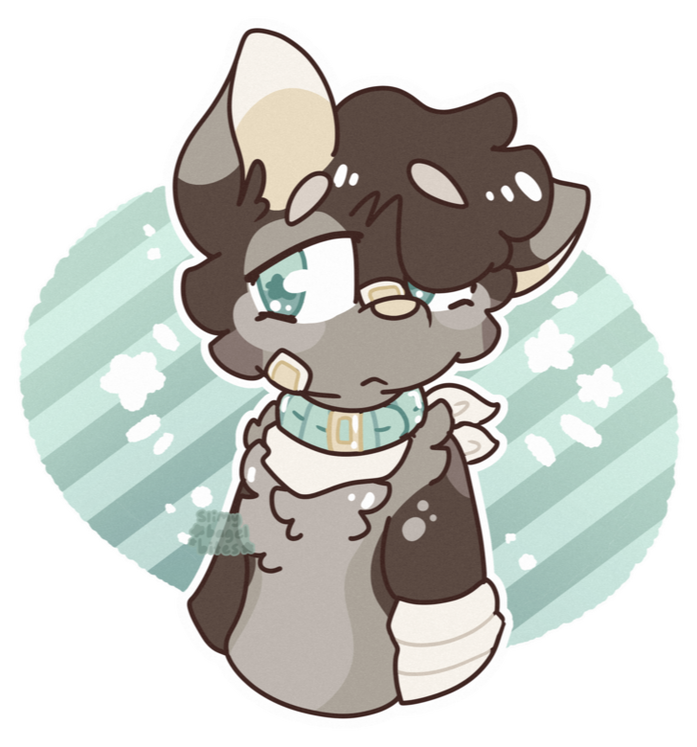 ✦ Fullbodies | 1000 pts/$12.50 ✦
Fullbodies will be full drawings of characters from head to toe.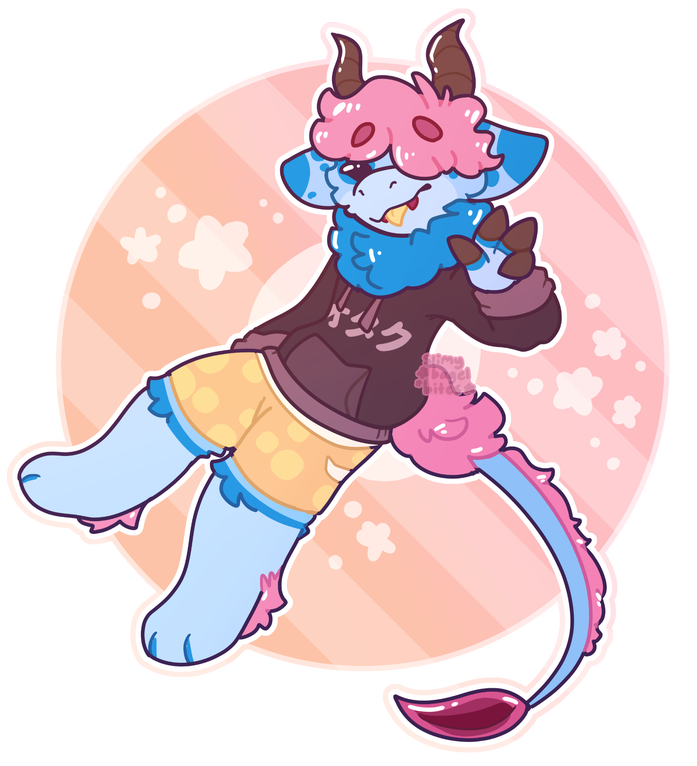 ✦ Custom | 1500 pts/$18.75 ✦
Basic customs will feature a fullbody and simple back/front view for the base price.
Price will vary with complexity.
Custom add-ons, such as extra art, angles, etc., are also available for an additional fee!
---
Looking for something else?
Feel free to contact me! I'm willing to work with you to find what you're looking for.
Don't hesitate to ask me questions if you're curious!
✦ TERMS OF SERVICE✦
What I WILL Draw:
Animals (anthros/ferals), humans, humanoids

Original species, both open and closed

Any other species, including mammals, birds, reptiles, amphibians, etc., unless it falls into any of the categories on the right

Mild gore/candy gore, mild violence

Bright colors, eyestrain

Ship art (SFW/Soft ONLY)

LGBT+ and queer relationships/characters

Fan characters and OCs, or characters based on copyrighted material
What I WON'T Draw:
Overly complicated characters, mechs/robots, realistic insects

Anything xenophobic, homophobic, transphobic, racist, sexist, etc.

Anything suggesting s*lf h*rm, s*icide, etc.

Anything suggestive, s*xual, or NSFW, including kinks and fetishes

Anything fetishizing age/gender, including lolis, shotas, femboys, traps, etc.

Copyrighted/canon characters and fanart

Realistic needles/syringes, especially if in-use
✦ General Terms of Service ✦
I reserve the right to decline, refuse, or cancel a commission for any reason.

I will only work from clear, unshaded reference images when drawing characters. If your reference images are shaded, you may be dissatisfied with your commission.

You must pay upfront for your commission. I will not begin until payment is sent. Please do not send payment before I tell you to or before you receive confirmation. You will be refunded and ignored.

I will not offer refunds on any occasion after you have paid. The only time I provide refunds is if I am unable to complete your commission or I need to back out. I do not offer refunds after commissions are completed.

You may use commissioned artwork for personal uses only. Do not use my art for commerical purposes.

You may repost any commissioned art to other websites, such as Toyhouse. Please provide proper credit. DO NOT CLAIM MY ART AS YOUR OWN, EVEN IF YOU PAID FOR IT.

WIPs will not be provided for art, even if requested. WIPS can be provided for customs upon request.

My prices can change anytime without prior notice. You cannot reserve commission slots/prices for a later date.

Commissions can take anywhere from a few days to a few weeks. Please be patient. I prioritize my personal life over my art. If I am taking a few weeks to finish, please feel free to remind me of your commission.

Please pay for any art, customs, or adopts within five days of my confirmation. If you don't, I will give up your slot to someone else. You will still be allowed to commission me at a later date.

If you have any questions, please don't hesitate to ask.

Failure to follow my TOS will result in a warning or blacklist, depending on the severity of the infraction.
✦ Design/Adopt Terms of Service ✦
Characters and designs you recieve from me may be uploaded to character storing sites, such as Toyhouse. Proper credit must be provided.

You may redesign any characters after they are purchased. However, do not make them unrecognizable compared to their original design.

Do not purchase any of my designs with the intention to resell, redesign, or "flip" the designs and profit off of them or claim them as your own, even if you've properly paid for them.

DO NOT STEAL, CLAIM, MISUSE, OR COPY ANY OF MY DESIGNS, EVEN IF YOU PAID FOR IT.

Do not use any of my designs for homo/transphobic, xenophobic, racist, sexist, pedophillic, or inappropriate content.

You may use my designs for suggestive or graphic content, as long as you properly filter anything inappropriate.

You are allowed to use my designs as characters, as mascots, to commission art, etc. Do not use any of my designs for commercial use without permission.